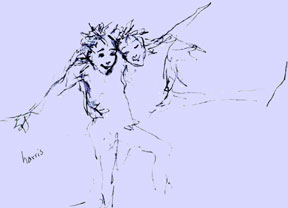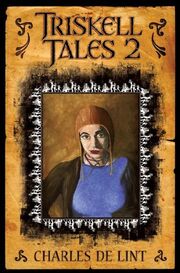 "A Crow Girls Christmas" (2001) — Short Story, jointly written by Charles de Lint and MaryAnn Harris.
Category (Adult or YA)
Edit
All ages
Description
Edit
This is a short standalone story. It was first posted on the author's website for free for the fans. It has since been printed in Triskell Tales 2 and reprinted in Muse and Reverie (2009).
It can be found here.
The fun-loving Crow Girls—Maida and Zia—are temporarily hired on as Santa's elves at the Williamson Street Mall in Newford and unwittingly cause mischief.
World-Building
Edit
Settings
Edit
Supernatural / Mythical Elements
Edit
Characters
Edit
Publishing Information
Edit
Publishers:
~ Source: ISFdb: A Crow Girls Christmas
First Sentence
Edit
"We have jobs," Maida told Jilly when she and Zia dropped by the professor's house for a visit at the end of November. ~ Full story, Free: Charles de Lint: A Crow Girls Christmas by Charles de Lint & MaryAnn Harris
Goodreads | Charles de Lint Quotes
Notes / Comments
Edit
See Also
Edit
External Links
Edit